Aderant: New user interface, personalization highlight October iTimekeep release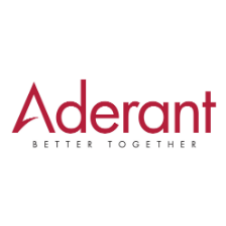 iTimekeep, the #1 mobile timekeeping solution in the legal industry, unveils a sleek new user interface and unique personalization options with its October release. With simplicity and ease of use the key objectives in contemporaneous time recording, this update allows the time capture experience to be compatible with a timekeeper's unique behavior to help them further streamline entry and improve overall efficiencies.
iTimekeep, which offers seamless mobile and desktop applications, recognizes that not all fee-earners record their time in the same manner and differ based on personal preference as the result of many factors, including the type of practice, volume of matters, travel, and more. With this release, iTimekeep is giving timekeepers the ability to personalize their work environment to fit their unique wants and needs.
Personalization has long been expected in the application. This level of configuration gives users a sense of control in tailoring the application to be optimal for them. It enhances the user experience by allowing them to make changes that meet their specific needs and control how they interact with the software. Personalization of applications has proven to improve user adoption, proficiency and confidence, increasing the likelihood users will enjoy the iTimekeep experience.
"The new user interface and self-configuration options were developed under the guise of making a great timekeeping solution even better," said Marie Burgess, Senior Director of Product Management. "The billable hour remains the standard by which timekeepers generate revenue. So, we believe timekeeping should not only be easy and painless, but also a positive experience. This release is another step in that direction."