Intelligent Office gains ISO 27001 certification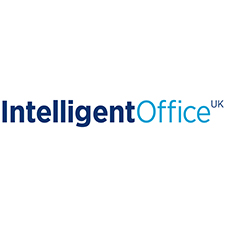 Intelligent Office UK, the leading provider of PA and administrative services to the UK legal market, has successfully secured ISO 27001 certification for its shared services centres in Alloa and Glasgow.
Home to both Intelligent Office's off-site document production services to law firms and its head office, the shared services centres have been assessed by BSI (British Standards Institution) against a number of testing information security standards.
Gaining ISO 27001 demonstrates Intelligent Office's commitment to giving its law firm clients high-quality and trusted support and systems.
Rachel McCorry, Intelligent Office's Chief Executive said: "We recognise the critical importance of confidentiality, data security and regulatory compliance for our law firm clients. To give them the same degree of confidence that their clients expect of them, we have come to regard ISO 27001 as a 'must have' and pulled out all the stops to achieve it."
"In true Intelligent Office style we aimed high and went for the most rigorous of all the certifications, and we are hugely pleased to have succeeded. We have invested time, energy and money in making our processes and systems as robust as possible, and we are rightly proud that we can call ourselves ISO 27001 certified."
ISO 27001 is an internationally recognised framework, which helps organisations manage and protect their information assets so that they remain safe and secure. According to BSI customers, 80% say that having the ISO 27001 certification inspires trust in their business.
Carla Whyte, Senior Client Propositions Manager at BSI said: "In today's digital world, it's becoming more vital for organisations to safeguard sensitive data. By gaining certification to ISO 27001, Intelligent Office has demonstrated that it has a robust information security management system in place, helping to increase its resilience."
BSI assessed the security of Intelligent Office's website, networks, laptops, physical office, and processes including how information is shared within the business and staff training. Following this full audit, including observing working practices, procedures and objectives, Intelligent Office received its official certificate of registration in February 2017.
Intelligent Office's ISO 27001 certification applies to all document production work completed at its shared services centres in Scotland and the corporate functions based in its Alloa head office.
According to PwC's latest law firm report, 73% of the top 100 UK law firms reported that they had suffered a security incident in the last 12 months (up from 62% in 2015). Given their access to financial data and information about sensitive commercial or political transactions, Cisco places law firms among the top 10 targets for cyber criminals.
Increasingly, law firms are securing external certification of information security policies and procedures. ISO 27001 gives clients greater confidence that the firm will take all steps to protect their confidential information. Intelligent Office is now able to offer its law firm clients this same level of information security certification.