HBR Consulting: How Can Firms Punch Above Their Weight?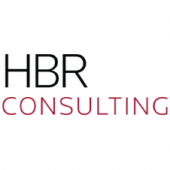 It is an increasingly competitive market for law firms. Law departments are bringing more work in house, continuing to consolidate the number of outside firms they use, and sending more work to alternative legal service providers. To differentiate themselves, law firms of all sizes are seeking strategies to provide increased value to their clients, while simultaneously increasing profitability.
Many firms outside of the Am Law 100 position themselves as competitive with mega-firms, not allowing size and scale to constrain how they are perceived by clients. They often have similarly credentialed and qualified attorneys and serve equally marquee clients. They want to maintain and grow their client base, as well as recruit and retain talented attorneys and professionals.
But competing in today's environment can be particularly challenging for mid-tier firms because they are faced with unique challenges in scaling their operational infrastructure and resources. They require much of the same infrastructure elements as their larger competitors but lack mega-firms' robust resources, and therefore may especially feel the squeeze on their profit margins in a competitive market. Making new investments in the assets and people needed to maintain or improve operations may seem ill-advised, especially when many predict an economic slowdown.
While ongoing strategic focus and investment is needed to continue to provide outstanding legal service, there are a range of non-differentiating functions that firms can obtain "as a service" from third-party providers. Three specific areas where we are seeing mid-tier firms increasingly partner with third-party providers to help them right-size their infrastructure in a scalable way include vendor governance and expense management (procurement, vendor renewals, contract management, etc.), the library's research and information services, and IT. The rationale and some of the benefits for each of these areas are described in the table below. Our whitepaper "How Centers of Excellence Are Accelerating Efficiencies Across the Legal Landscape" provides more information about these centers of excellence.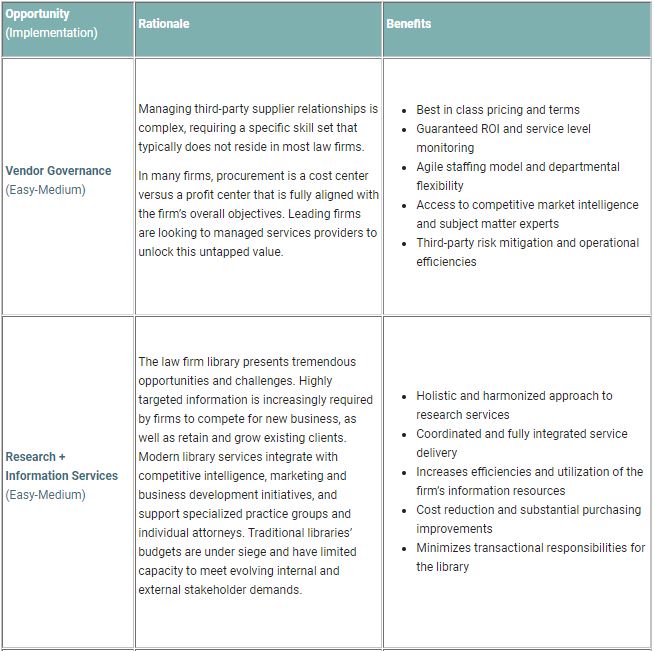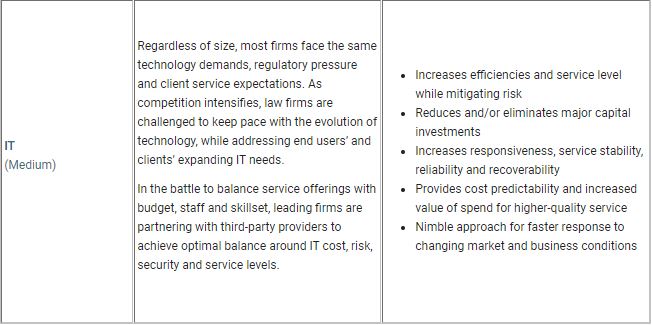 So how can firms "punch above their weight"? We suggest that mid-size firms consider leveraging third-party centers of excellence to assist them with those infrastructure functions that, while critically necessary to their operations, do not differentiate them from competitors.
The advantages of this strategy are numerous: not only can it save costs and mitigate risks, but it can also improve a firm's efficiency and overall service levels, both internally and to external clients. For mid-sized firms seeking to compete at a higher level, additional invaluable benefits include the scalability of these options and the resources savings – financial and talent – that firms can leverage for new investments and innovations.
If you would like to discuss strategies for your firm or how HBR can help with vendor governance, research and information services, or IT, please reach out to me or one of our experts in those areas.