Intelligent Office UK: De-risking transformative change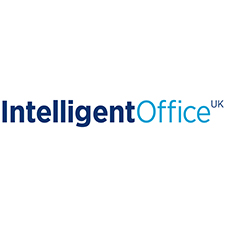 THE FUTURE OF LEGAL SUPPORT SERVICES
The black swan intervention of Covid-19 has changed everything, and blown away evolutionary and cautious shifts with overnight revolution. Operational structures of law firms are at a point of inflection and failure to act decisively and with confidence, will at best lead to costly mistakes and at worst, a slow, painful decline and a one way ticket out of the much-coveted top flight.
Widespread lockdown has abruptly forced firms to consider the how, where and who of support service delivery, both in the immediate remote working environment but also in the context of returning staff from the government's furlough scheme. Or not – BCLP, DWF, BLM and Norton Rose Fulbright have all signalled redundancy consultations or headcount reductions, and they won't be the last.
Compounded by questions over expensive, under-utilised real estate and legacy processes and technology, there is no doubting the pressures to stabilise bottom line profitability and optimise fee-earners' time.
Forward thinking firms, bold enough to make significant operational changes, will navigate challenges as the world re-establishes an equilibrium. Recalling recent history of Allen & Overy's successful emergence from the 2008 recession, bears testament to the rewards of making tough decisions quickly.
The window of opportunity, to create a more flexible, scalable and cost effective support services model that will underpin new ways of working, will not remain open for long. A recent McKinsey & Co study found that 90% of businesses believe Covid-19 will change the way they do business in the next five years but that only 21% have the expertise and resources to pursue new growth effectively. With few able to rapidly mobilise the resources needed to plan, manage and implement such significant operational change – with the inevitable distraction from wider business strategy – and in the face of the inertia factor amongst risk-adverse colleagues, where should firms start?
STRATEGIC, LONGER TERM PLANNING
Headcount reductions might offer short term succour, but it's only delaying the inevitable. It doesn't take much to understand that jubilance about greater productivity – from fewer people doing the same tasks – will end up being a greater business threat in the longer run.
The proactive management of change requires meticulous planning, careful communications and experienced process implementation. There should be no guesswork: important decisions about how best to support the future strategic direction of the firm are being made. These need to be underpinned by data which analyses law firm operations at a granular level, providing insight to inform decision making at every level.
AGILE SUPPORT SERVICES
Technology plays an ever increasing role in the smart delivery of law firm support services. However, agile and flexible delivery is a much broader concept than the technology that supports it. Whether deploying onsite, offsite or hybrid solutions, the key is in being able to readily adapt to changes in demand, either in volume or type of support task, as a short term stop gap or a more permanent solution. All this must be done whilst maintaining the quality and consistency of service delivery throughout.
CULTURE AND PEOPLE INVESTMENT
Reducing the risks associated with operational change is the specialism of only a few, but successfully guiding everyone, from managing partners to junior support staff, through the process is what sorts the wheat from the chaff. Understanding, nurturing and safeguarding established cultures is imperative to successful implementation of change agendas.
Investment in support staff goes beyond traditional training and development; firms must now consider the location of upskilling, alongside how to motivate and engage staff when they are working remotely from their team and those they support. Where previously there might have been natural reminders from a physical office-based presence, there now needs to be careful thought and process.
DE-RISKING THE FUTURE: CARPE DIEM
Responding to the pace of change in the world not only requires a bold mindset from law firms, it demands a transformational approach to evolving operations. Decision-makers should be focused on the strategic direction of the firm. Managing the minutiae of people, productivity, security and support service delivery can cloud that focus, unless outsourced to a strategic delivery partner whose standards are exacting as their own.
---
As Rachel McCorry, Intelligent Office CEO, stated:
"Whilst the worldwide health crisis is forcing the pace of operational change, we know that many law firms have long acknowledged the need for strategic operational evolution. At Intelligent Office, we've been delivering a range of agile support service solutions for more than 20 years so we understand exactly what it takes to do this successfully. Despite the current turbulent market conditions, there has never been a better time to capitalise on the opportunity to drive efficiency and create an operational structure that is optimised for the future of legal services in the UK."
---
Crisis means change – but change can be good. By de-risking that change tactically through the right partnerships and building strategically on the emerging opportunities which are surfacing, UK law firms who can pivot and respond dynamically will emerge from the crucible of 2020 stronger than ever.