Briefing May 2017: Shared visions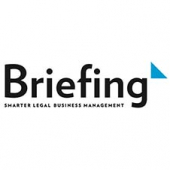 Shared visions

Firms are investing in more open, inclusive and efficient collaboration channels, but can they manage a culture to match?
What's in this month's issue?
Feature: Law firms say they're getting more creative with internal communication and collaboration, including Allen & Overy,
White & Case, Browne Jacobson and Howard Kennedy.
Event report: The highs and lowdown on all the panels and presentations at an excellent
Briefing Operational Leaders in Legal 2017.
Also: Expert views and business advice from legal leaders at Reed Smith, PwC, Shoosmiths, Travers Smith, Mishcon de Reya – plus, the Institute for Employment Studies offers tips for leveraging the best talent in your market in the longer term.
Supplier analysis: itelligence Business Solutions UK says the analytics power of SAP helps firms to appreciate the profitability of investment in customer relationships – and Thomson Reuters Elite on getting better at counting your costs.