How Vinge reinvented client service through workflow automation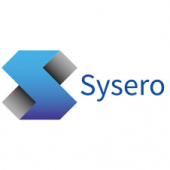 The legal industry has changed. Slowing demand, diminishing budgets and a rise in new market entrants has made the legal landscape more competitive than ever. At the same time, today's clients are seeking greater value and transparency from their legal providers.
These combined factors are motivating leading firms to find new ways to drive greater operational efficiencies and improve client service delivery. One way that firms are achieving this is through automation. Automation continues to redefine the tasks and functions lawyers perform, as well as service delivery models. As clients demand faster and consistently high-quality work, innovative firms are turning to automation to bring enhanced value and efficiency to the client relationship.
One firm that's leading the way is Vinge, one of Sweden's premier law firms. Vinge has long represented innovation in an industry heavily rooted in tradition by letting their clients lead the way forward. When Carolina Landys, Knowledge Manager, noticed that client needs were shifting, she turned to automation to help reinvent the way the firm delivers services to its clients.
Finding the Right Partner
At the time, Carolina was looking for a platform to host the firm's automated documents, as well as a new knowledge management system. Sysero came up in her search, and after evaluating Sysero's document automation capabilities, quality management and workflow features, as well as its integrated Microsoft Office client, Carolina quickly realised the opportunity to bring Vinge's knowledge together in an integrated and automated way.
"Once we looked closer at Sysero, it had all of the functionality that we needed - and some more," says Carolina. "It became a very easy choice to make."
Rather than continuing the search for separate systems, Carolina decided to partner with Sysero to bring together Vinge's knowledge management and automation into a single solution.
Launching Vinge Dox
Sysero worked alongside the team at Vinge to build a robust knowledge management system, which makes it easy for the firm's lawyers to optimise knowledge across the firm. As part of the new system, Vinge also launched Vinge Dox, the firm's document automation system.
"The best feature of Sysero is that it's accessible from within Word," says Carolina. "Lawyers have a list of available documents and they also have a list of Vinge Dox."
Vinge Dox allows lawyers to quickly and easily create new documents directly from the knowledge library. To create a document, lawyers simply select the type of document they want and fill out a guided online questionnaire. Lawyers also can save more time and control quality by building document packs, which enable them to create a set of documents using the information input into a single form.
Transforming Client Service
The new system has transformed the way the firm's lawyers work by making it easy for them to quickly search for and generate documents from directly within Microsoft Word. "The ease of access is the best part of Vinge Dox," explains Carolina. "Lawyers love Word, and the closer you can bring the materials to them, the better."
Using Vinge Dox, lawyers can also automatically save their final work product directly to the firm's document management system, limiting the time required to produce quality work.
Most notable, however, is the impact the new system has on Vinge's clients. "The clients benefit from this system by always having a very high standard and quality controlled work product," explains Carolina.
True to its brand, Vinge continues to explore new opportunities to bring the benefits of automation closer to its clients. "We've realised that the more you can automate, the easier it goes, and the faster you can do the other things you now more or less have to spend time on," says Carolina.