Sysero advice: Three ways automation improves client service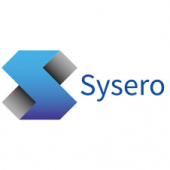 Legal automation and the digitisation of legal processes are reshaping the client experience, and in turn, driving a competitive advantage for firms who keep ahead of the technology curve. Today's clients value - and even demand - greater value and efficiency from their law firms, and they have grown to expect their firms to be as technologically advanced as they are.
Automation technology not only helps today's firms operate more efficiency, but it also adds value to the client relationship by powering faster turnaround, increased responsiveness and higher quality service.
Whether you're considering document automation, workflow automation or automated client portals for your firm, here are three ways that automation can help improve client service and create a competitive edge for your firm.
Improve Responsiveness
The 24/7 on-demand consumer culture has seeped into the legal sector, and it's hard to be perceived as a value-added partner if your response time lags behind client expectations. In fact, the LexisNexis's Age of the Client Bellwether Report found there's a big gap between lawyers' and clients' views of the services that firms deliver. About 80% of lawyers said they believe their service is "above average", while only 40% of clients agreed.
One of the main reasons service level doesn't live up to client expectations is internal bureaucracy. Slow, time-consuming and manual processes consume a considerable amount of internal time and reduces response time.
However, automation can liberate lawyers and legal operations from the burden of manual processes and significantly improve the time it takes to conduct crucial legal processes, including client intake, document generation, and contract execution. Take for example, how Vinge, one of Sweden's premier law firms, developed a custom document automation workflow that makes it easy for the firm's lawyers to quickly search for and generate documents directly from within Microsoft Word. By bringing the materials lawyers need closer to them, Vinge was able to significantly reduce drafting time and improve client responsiveness.
Foster Collaborative Client Relationships
Today's clients want quality insight and advice, and those firms that establish client relationships built on communication and willingness to collaborate are the ones that will last. Automation plays a key role in creating a collaborative and value-driven relationship with clients. By reducing the amount of time lawyers spend on mundane, repetitive tasks, firms free up their time to spend advising and partnering strategically with clients.
However, many firms also bringing the benefits of automation closer to their clients to enable a different kind of digital collaboration. For example, a firm might use workflow automation to streamline the contract lifecycle - from automating contract creation and review all the way through to securing e-signatures from clients. When legal automation technology is used to enable better collaboration, it greatly improves the quality of the process and the work product.
Offer Clients New Services
The legal landscape has never been more competitive, and clients want a differentiated experience - one that's customised to their needs. Legal automation technology can help law firms expand their service offerings and uncover new and tailored ways of providing individualised value for clients.
One way that forward-thinking law firms are stepping up the client service challenge is by tapping into the power of self-service legal client portals to enable clients to quickly generate custom legal documents on-demand. These secure, cloud-based legal automation portals are a great way for firms to showcase their advanced automation capabilities, whilst offering a broader range of services that can go a long way in winning and retaining clients.
The advantages of legal automation are vast, especially when it comes to client service. By embracing automation technology and thinking strategically about how to incorporate it into legal operations, law firms can provide endless client value and secure their staying power in an increasingly competitive market.
If you're interested in bringing automation to your firm, get in touch with us. We'd be happy to help you uncover the best way to put legal automation to work for your firm.