Burges Salmon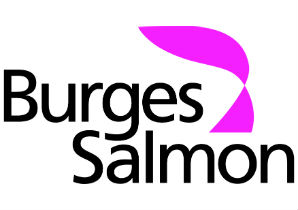 Burges Salmon is the independent UK law firm whose unique model and collaborative culture delivers the best mix of advice, service and value.
Our clients range from the largest private and public sector organisations and institutions, to entrepreneurial businesses and wealthy individuals and families. Working from our offices in Bristol and London, we have built a progressive service culture based on collaboration and teamwork that is shaped around the needs of our clients to deliver a fantastic service and experience. Operating in selected markets where our knowledge, experience and skills deliver highly effective solutions to our clients' complex needs, we aim to be a leader not a follower in these markets.
Our six core values – Commitment, Quality, Fairness, Respect, Ambition and Collaboration are at the heart of everything that we do and helps to shape our unique culture. As well as high quality work and exciting development opportunities we offer our people a professional friendly and sociable working environment with a real sense of community.
We are also focused on a number of corporate responsibility activities and collaborate with a wide range of organisations to build strong, sustainable relationships that have a lasting impact across three main areas: community, education and environment. The firm was a founder member of the Legal Sustainability Alliance and, is committed to working collaboratively to take action on climate change by reducing our carbon footprint and adopting environmentally sustainable practices.
Burges Salmon is an Equal Opportunity employer.
Firm facts:
725

total employees

85

total partners

87

million turnover