Enable are excited to announce their new partnership with Tikit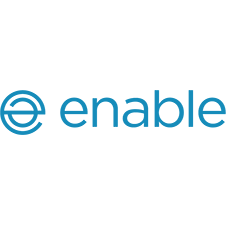 The cat is out of the bag! We don't have to keep it a secret any longer ...
We are excited to finally announce our new partnership with Tikit.
Tikit, a global provider of technology solutions to legal firms, will be including our PitchPerfect solution as part of its marketing and business development ecosystem.
Tikit's marketing and business development ecosystem supplies a comprehensive, connected environment within which the key tasks which support contact relationship nurturing take place; it has been specifically developed to help law firms communicate with their clients and prospective clients easily, cost-effective, frequently and compellingly so gaining the opportunity to pitch for prospective business. Having worked hard to get to that point, the actual process of producing a pitch can be problematic and time consuming. PitchPerfect provides a compelling solution to this challenge by allowing full branded, design quality documents to be easily created in Microsoft Word and PowerPoint.
Simon Elven, Commercial and Marketing Director at Tikit, says "PitchPerfect empowers lawyers themselves to respond quickly to requests for information without help from BD and in the knowledge that the information they send is up to date and in firm style. For more complex pitches, PitchPerfect significantly simplifies the process of putting together pitch documents, allowing more time to be devoted to the elements that will actually differentiate the firm from its competition. it perfectly complements the other elements of the Tikit Marketing and Business Development ecosystem which combine to put firms in the very best position to identify and win business."
David Lumsden, Enable CEO, commented "At Enable we create innovative software solutions to business problems. We are therefore delighted to be joining with Tikit in their vision to create the perfect environment for law firms to connect with their prospects and clients, by being a fundamental part of the Tikit marketing and business development ecosystem".
Tikit have been working with law firms for over 25 years, and understands that when contact activity, marketing efforts and relationship intelligence are integrated, the workload is halved and ROI increased. By including Enable's PitchPerfect solution in the marketing and business development ecosystem, law firms can access a comprehensive knowledge and technology suite that enables firms to build enduring client relationships, increase marketing efficient and pitch for and win business.
To find out more about our official partnership and the marketing and business development ecosystem, contact us on +44 (0) 20 3743 9626, email us on info@enableplc.com or make an online enquiry here.