The Business Instructor
The Business Instructor was founded by Michelle Peters, a former practising solicitor from a Magic Circle firm. The Business Instructor helps law firms to get more clients and increase their profits without working more hours by providing:
Strategic advice and planning (identifying 'what' they need to do to grow their practice profitably and what order they should do it in to maximise results);
Training in business development skills and tactics (showing them 'how' to do it in the quickest and most effective way); and
Ongoing implementation and coaching programmes for fee-earners (to ensure they 'get it done').
The Business Instructor works with the owners of small law firms or partners within larger firms who are responsible for the growth of their department.
Call 020 7275 7471 or email strategy@thebusinessinstructor.com to arrange a complimentary 'Practice Growth Accelerator' strategic review session by phone. You'll leave with a new insight into the growth opportunities in your practice and clarity about how you can turn those opportunities into higher profits.
---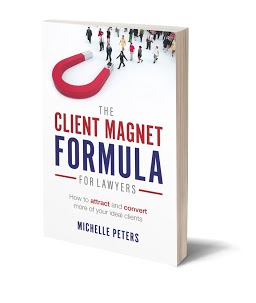 New Book Reveal: The client magnet formula for lawyers
**Limited Time Only** Click the Button to claim your 4 FREE CHAPTERS of this book (normally £9.99 on Amazon for the Kindle version or £14.99 for the paperback)