Aderant forms partner program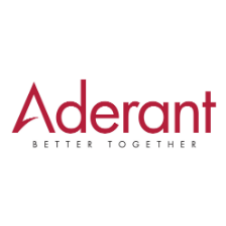 Aderant announces the formation of Aderant Expert Services Partner Network
Aderant, a global leader in law practice management software, announces the creation of the Aderant Expert Services Partner Network.
Aderant is continuously working to elevate the Aderant Expert enterprise solution to provide capabilities for helping law firms improve their business efficiency today and in the future through mobility, automation and collaboration.
By formalising relationships with service partners who have long-standing experience on the Aderant Expert platform, Aderant can continue to cultivate and enhance their expertise by providing additional information and training. The service partners will benefit from the experience of learning how to work with the latest Aderant Expert technology.
The program will ensure partners are able to better help clients with improving the use and extending the value of Aderant Expert. Over time, Aderant is planning to expand the partner network for services in other key areas aligned to the larger Aderant product line.
"Helping firms increase their efficiency and adopt innovative solutions are top priorities here at Aderant," said Randy Taylor, Senior Director, Global Marketing at Aderant. "Fostering provider relationships with the partner program will help our clients derive more value from their software investments."