Culture matters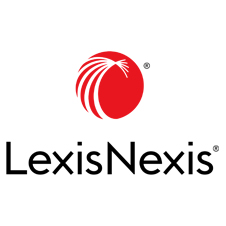 Jon Whittle, market development director at LexisNexis, says in order for SME law firms to survive in the future marketplace they need to have a client-first culture.
Creating a client-first culture in law firms is always going to be challenging because there's often a lack of understanding in the lawyer-client relationship, says Jon Whittle, market development director at LexisNexis.
"There's a huge journey that both lawyers and clients are taking. In some law firms we've seen a definite shift in attitude, attention and perception – they're behaving more like service providers."
Yet according to LexisNexis Bellwether Report 2018: The Culture Clash, only 47% of respondents listed client-first culture as a top priority for the future success of their firm.
Whittle says there are some relatively small, practical things that law firms can do to succeed – the most obvious, yet often overlooked, is to genuinely listen to what clients are saying.
"Don't assume that what you want is what your clients want. Put their priorities at the top of your list, not the other way around."
No compromises
Retaining clients has become a major challenge, as reported in the Bellwether report. It found that 76% of respondents believe that client loyalty and retention is a significant challenge – which is increasing in importance year on year.
Clients are increasingly becoming more demanding, Whittle says, and in a world where price-sensitive consumerist behaviours are being felt by all industries, the time has come for the legal profession to recognise the importance of being client-centric.
He mentions that Chad Burton, CEO at CuroLegal, stated that firms demonstrating clientfirst cultures share some key traits – the importance of solid intake, internal firm processes, effective team communication, constant client communication, relevant technology and competitive pricing. They also share a focus on providing high-quality legal advice that clients need, and genuinely place the customer at the heart of their firm.
"While the nature of the SME market is that some firms merge or simply fade away, many of the new entrants are very different," he says – they're more entrepreneurial and focused on what's best for the client.
"The progressive firms coming into the market are the ones producing models backed by a genuinely client-centric culture."
And that's not all, he says. They're embedding themselves into other businesses' workflows, so that their clients get an experience that's married together, whatever it might be – professional services, accountancy, legal work or employment services.
The client experience is much more holistic, which is better for retention, Whittle says.
Of course, not every law firm may feel that they can change the way they work – however Whittle believes they should try.
"The imperative to change is quite challenging to some. But there are two big shifts in the market that will lead firms to consider how they do business."
Whittle says the first big shift is in the providers – new entrants are creating disruption, and competition now comes from non-legal providers. Additionally, more work is now being undertaken by in-house solicitors.
The other shift comes from clients. Whittle believes that client attitudes toward legal services or, more appropriately, services in general, has changed.
"Clients are consumers, and their behaviours are changing more radically. They're more digitally enabled and more informed thanks to Google, with certain expectations around customer experience."
Whittle says that quite often lawyers focus on 'how can I do what I've always done, faster?' instead of 'how can this help me deliver something different for my client, efficiently, and also demonstrate that I'm creating value to build client loyalty?'
"SMEs need to think about output rather than input, as our research tells us that clients value outputs. And they'd find that this could make the shift for the better."
Areas of attack
SME law firms need a change, but where to start? Whittle says there are four main areas of attack for firms.
As discussed, it should be no surprise that culture is the biggest piece. "A lot of law firms have processes and cultures designed to manage legal process rather than to manage client outcomes.
"Having a solid client-centric culture will ensure that the lawyer client relationship will be built on a solid foundation."
Technology is the next part. He says many firms talk a good talk around how technology can help them but don't really use it or aren't applying it with the client in mind.
"If clients value outputs, then why not invest in legal technology like LexisPSL or Lexis Draft that enables efficiencies.
"Listen to what clients want and spot where the barriers are in your organisation. Then you can truly see where technology can speed up your processes and improve how you work."
Whittle says the final piece is to be receptive to change – the market adapts and changes all the time against a backdrop of regulation designed to support clients.
Feedback from clients can only help when change is set in motion in the firm, and it must be measured against your intended goal, he concludes.
This article appeared in LPM February 2019 - Innovation nation