Be prepared – LPM magazine, March 2018 – Survival guides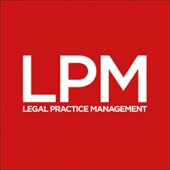 This month, LPM magazine finds out how SME firms can develop a sound business continuity plan
Feature: The world is full of threats just waiting to strike and if firms aren't prepared they might not live to see another day. This month we speak to SME law firm managers to find out how firms can get better at business continuity to ensure they keep going no matter the circumstances.
Hard knocks: Chris Harte, CEO at Edinburgh-based Morton Fraser, on facing a data ransom attack and how the leadership responded.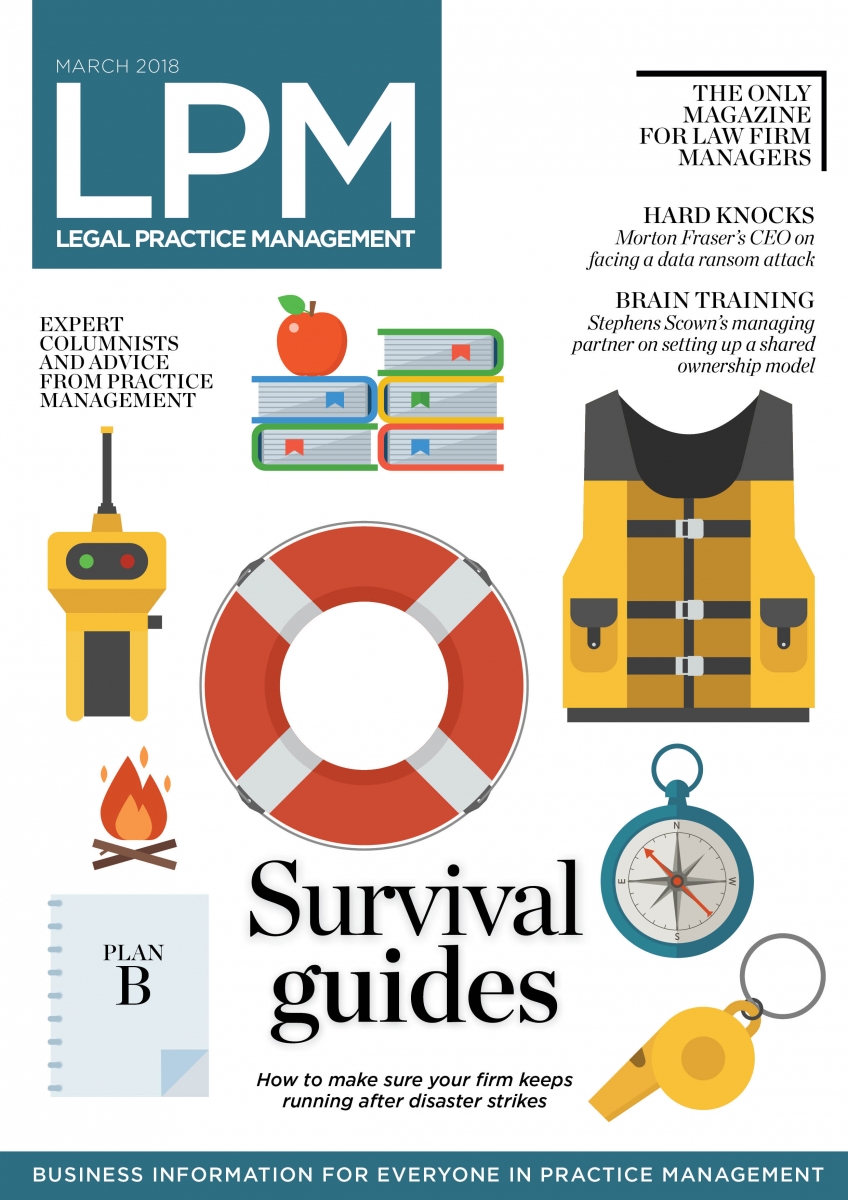 The columnists: Gemma Garen at Ellisons Solicitors delves into the value of process and legal project management, David Wood at FDR Law sets out the case for embracing shadow IT, and David Green at The Strategic Partner talks about how firms can manage reviews. Natasha Rawley at ADDS talks about her experience helping a firm prepare for the GDPR, Claire Smith and Moneypenny delves into the client experience and how to improve its delivery, and Darren Gower at Eclipse reflects on a recent experience of buying legal services and how a few small things could have made all the difference. Last, but not least, Graham Moore at Katchr delves into data strategies and why it's important for firms to have one.
Book review: Chris Setford, co-CEO at Setfords Solicitors, reads Stepping Up.
Brain training: Stephens Scown's managing partner talks about what his firm did to establish a John Lewis-style shared ownership model.
Day in the life: Helen Pittard at 174 Law outlines her daily life of CRM programming and family fun.
> Missed an issue?

Visit the LPM magazine home page where you'll be able to download all our back issues and to sign up to receive LPM magazine every month.
Download the LPM media pack to find out how you can be involved in LPM magazine's future.
>> Any problems?
Having problems downloading LPM magazine? Email David and we'll email you a copy instead