Change management – LPM magazine, October 2017 – Change up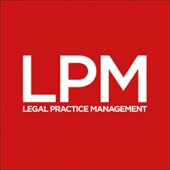 This month, LPM magazine sets out how legal management leaders can lead their people through change.
Feature: This issue we speak to behavioural science academics and legal leaders who have driven big change projects in their firms to find out how to manage employees through transformation.
Practice makes perfect: The head of finance and operations at Leeds-based firm Needle Partners on learning patience and persistence while climbing Africa's tallest mountain.
Book review: Moore Blatch's business development and marketing director reads Digital Vs Human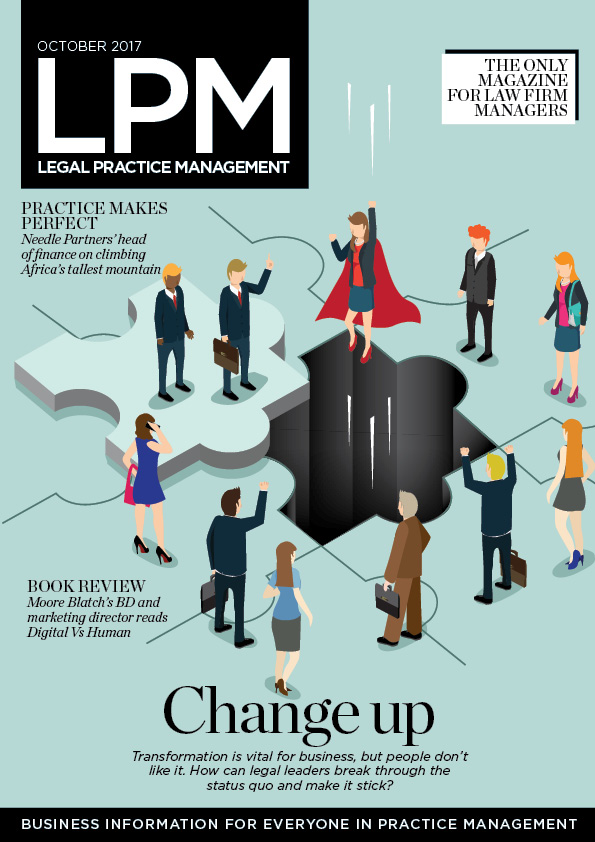 The columnists: New columnist Gemma Garen at Ellisons Solicitors sets out the advantages of hotdesking as a tool for 'management in motion', Steven Treharne at Mogers Drewett asks whether the legal industry can take a few lessons from sport, and Emma Sell at BDBF outlines the potential benefits of gender pay transparency. Graham Moore at Katchr tells us why it's important to use data when pricing legal services, and Janine Parker at Paragon analyses trends of the professional indemnity insurance market.
Hack to the future: Drew Winlaw, chief operating officer at new-model firm Wavelength Law, tells LPM about how his firm won the Law Society's Online Courts Hackathon.
> Missed an issue?

Visit the LPM magazine home page where you'll be able to download all our back issues and to sign up to receive LPM magazine every month.
Download the LPM media pack to find out how you can be involved in LPM magazine's future.
>> Any problems?
Having problems downloading LPM magazine? Email David and we'll email you a copy instead