Diversity and inclusion – LPM magazine, February 2018 – Diverse innovation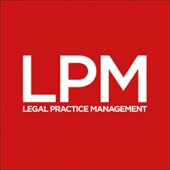 This month, LPM magazine finds out how SME firms can drive competitive advantage by becoming more diverse and inclusive
Feature: Diversity and inclusion isn't a tick-box exercise – it's makes legal businesses more competitive by aiding recruitment and retention and bolstering productivity. This month we speak to SME management leaders to find out how firms can become truly equal businesses.
LPM asks: Lucy Kimbell, professor of contemporary design practices at the University of the Arts London, about design thinking and how firms can use it to adapt and improve the client experience.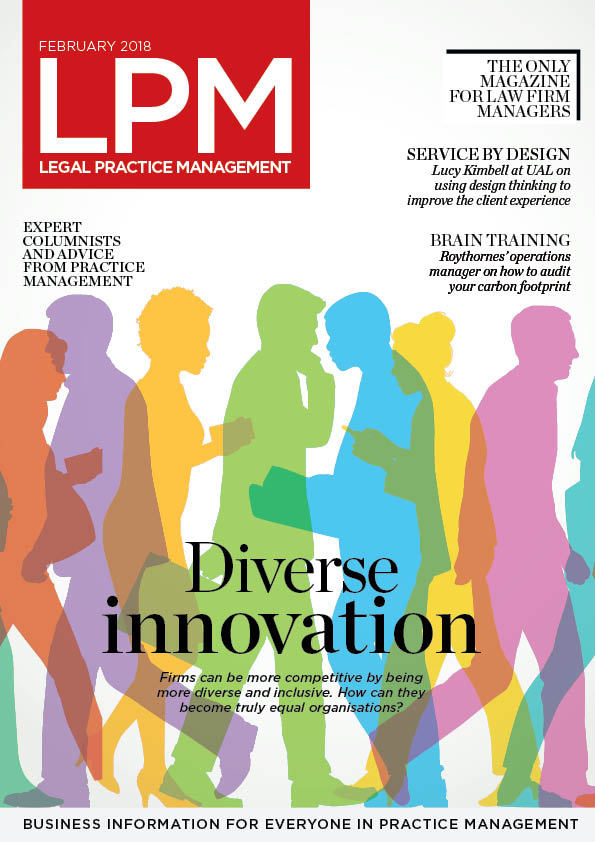 The columnists: Jane Pritchard at TV Edwards, delves into the strategic benefits of outsourcing, and Barry Davies at Douglas-Jones Mercer sets out what firms need to consider about changes to the solicitors' qualifying
exam. Adrian Jones at Tikit on how supplier collaboration will bolster GDPR compliance, Nick Hayne at Pulsant shares his tips for getting to grips with the new EU data rules, David Green at The Strategic Partner talks about the benefits of having a written strategy and Natasha Rawley at ADDS sets out a recent case study for GDPR compliance.
Brain training: Ann Barrasso, operations and support manager at Roythornes Solicitors, on how firms can assess and improve their carbon footprints – and why that's important.
Day in the life: Nick Fairweather, CEO at Fairweather Solicitors, on his daily life of training, IT strategy and table tennis.
> Missed an issue?

Visit the LPM magazine home page where you'll be able to download all our back issues and to sign up to receive LPM magazine every month.
Download the LPM media pack to find out how you can be involved in LPM magazine's future.
>> Any problems?
Having problems downloading LPM magazine? Email David and we'll email you a copy instead