LPM May 2018: Got talent?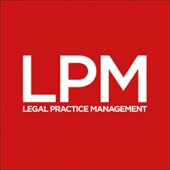 This month, LPM magazine finds out how SME firms attract and retain the best talent
Feature: LPM's HR agony aunt, Polly Jeanneret, explores some fresh ideas for finding and keeping the best people in your business.
Brain training: Nick Lakhani, finance director at asb law, discusses killing the billable hour and finding NewLaw ways of working.
The LPM columnists:
Joanna Kingston-Davies at Jackson Lees discusses the importance of knowing the mental health of your staff
Claire Smith at Moneypenny on how to make a good impression and improve customer service
Graham Moore at Katchr on what firms can learn from common BI mistakes
Darren Gower at Eclipse talks about how firms can get clients to do work for themselves
Natasha Rawley at ADDS talks through one firm's changes ahead of GDPR
David Green at The Strategic Partner gives some tips on business continuity
Martin Palmer at Pulsant talks about productivity gains from using the cloud.
LPM asks: Helen Pittard, head of dipute resolution and director of business development and marketing at 174 Law, on how she created the firm's case management system.
Book review: Jason Rahman, practice manager at Sykes Anderson Perry, reads Profitability and Law Firm Management.
> Missed an issue?

Visit the LPM magazine home page where you'll be able to download all our back issues and to sign up to receive LPM magazine every month.
Download the LPM media pack to find out how you can be involved in LPM magazine's future.
>> Any problems?
Having problems downloading LPM magazine? Email David and we'll email you a copy instead.