MHA UK and all member firms adopt global network branding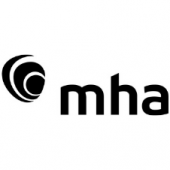 MHA MacIntyre Hudson have adopted the visual identity of our global network Baker Tilly International.
On 9 April 2019, MHA MacIntyre Hudson, along with all seven other MHA member firms took on the visual identity of our international network, Baker Tilly International to create a unified representation of our business across the globe.
Growth is at the heart of our business, locally, nationally and globally and reflective of our clients. The symbol used in our new logo is inspired by organic growth patterns found in nature. It signifies our capacity to be agile and adaptable to the unique needs of our clients.
We will continue to provide accounting, assurance, tax and specialist business advice to the high standards of service you expect from us, delivered through the same team you have worked with in the past, with seamless access to global markets and worldwide expertise.
This is an exciting time for our firm as we face the future together, with our commitment to make a difference to our clients, our people, our communities and our profession, through the power of great relationships, great conversations and great futures.