tmgroup addressing supply chain resilience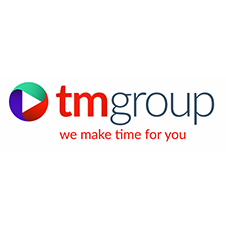 tmgroup have achieved ISO 27001 certification. The endorsement is only awarded to firms that comply with a mandated set of requirements relating to information security management. Certified businesses must evidence an ongoing commitment to continually improving their systems.
Information security is a critical business risk. It is attracting increasing scrutiny in the management of supply chain risk and consumers are more alert to the way their data is stored and shared.
Joe Pepper, Chief Executive Officer (CEO) at tmgroup comments:
"As a leading provider of data solutions to the property sector, tmgroup's certification reinforces our commitment to working with legal and property professionals to help them meet lender and consumer requirements."
Professor Richard Benham, Chairman of The National Cyber Management Centre comments:
"With the growing need for all organisations to show that they take data security and its management seriously I am delighted to have helped tmgroup achieve their ISO27001 accreditation."
If you have any questions or would like additional information or interviews, please contact Megan Jones on megan.jones@tmgroup.co.uk