DPS Software case study update – LGSS Law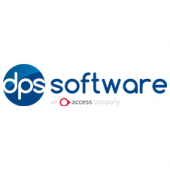 LGSS Law Ltd was set up in March 2015 in a merger between Cambridgeshire and Northamptonshire County Councils in one of the first companies to be granted an ABS license, allowing them to become a company owned by non-lawyers. Since then, the company has grown further, merging with Bedfordshire County Council in April 2016 and having more than 140 members of staff.
Such a period of change brought with it certain challenges, one of which was technology and what systems would be used. They opted for DPS in February 2017 which allowed them to operate across several offices using the same software.
Having managed to steer the company smoothly through all of these changes, Lynne Owen, Practice Manager for LGSS Law and her team won the Practice Manager/Business Team of the Year award at the Lawyers in Local Government Awards in November 2017.
We recently caught up with her to see how DPS has helped her through this change and helped to run such a big company with greater efficiency.