Intapp announces Professional Services Platform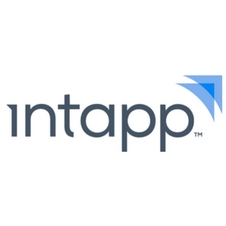 Intapp, a leading provider of business solutions for professional services firms, today announced its Professional Services Platform. This AI-powered, intelligent platform spans the entire client life cycle by taking a unified approach to developing business, onboarding engagements and efficiently delivering client success.
Purpose-built to meet the demands of service industries - including legal, accounting, financial services and consulting - the Intapp Professional Services Platform is leveraged by over 700 customers, including 96 of the Global 100 law firms, five of the top eight global accounting firms, and five of the top 10 global economic consulting firms.
With the professional services industry facing new competitors, increasing regulation and rapidly changing client expectations, the Intapp Professional Services Platform fills a critical marketplace need. Today, 70% of empowered clients are demanding alternative fee arrangements, while 43% are seeking a modern digital experience. They also take action when they don't get what they want, with 60% of clients having changed firms in the last year.
"Clients of today's professional services firms are demanding more value, transparency and modern technology solutions," said Thad Jampol, chief product officer at Intapp. "Where once firms could bill clients or raise rates with little or no questioning, the clients have now become much more tech-savvy and discerning, especially since the last recession. Not only do they question - and reject - invoice submissions regularly, but they also demand access to engagement metrics, more efficient service delivery and a superior user experience. We built the Intapp Professional Services Platform to provide a unified, state-of-the-art technology solution to address empowered client demands while helping them to grow and win business."
"The legal industry is changing by the day, and law firms are all facing more challenging client demands and more sophisticated competition," said Dan Surowiec, Chief Information Officer at Baker McKenzie. "Clients want more value from the services that firms like ours provide, and they are demanding a modern digital experience to deliver it. We needed a technology solution to automate our processes, increase operational effectiveness and intelligently leverage and share data. Intapp's platform has delivered on all counts."
"Professional services firms have long been underserved by the technology industry. For the most part they have had two client management options - neither of them ideal," explained Jose Lazares, Vice President of Product Strategy and Product Management at Intapp. "They could leverage a horizontal ERP system and spend a small fortune paying a systems integrator to build a custom solution that would fall short of meeting their unique needs. Another option was to try and cobble together a set of industry-specific point solutions to create a modern experience for clients. While many firms still operate with these approaches, others are seeking to combine Intapp's purpose-built solutions with our Professional Service Platform's AI and advanced analytics to deliver the experience that clients are now demanding."
"It has been a challenge for professional services firms to keep up with technology, especially as it relates to servicing clients across their entire life cycle," added Jampol. "The industry has its own unique characteristics and idiosyncrasies that one-size-fits-all and bolted-together solutions don't adequately cover. That's why we built our platform to unify all the solutions specific to professional services organizations and cover the breadth of their needs, from winning and growing clients to onboarding new business to delivering client value efficiently and profitability."