Quiss case study: Office 365 and Wright Solicitors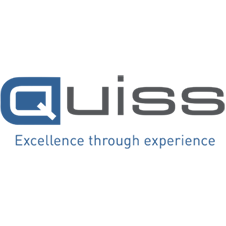 Since its foundation in 1919, Wright Solicitors has always been a progressive law firm, dedicated to delivering high quality legal advice to their clients and always seeking ways to improve the service they provide.
With offices in Dudley and Bewdley, it is a firm rooted in the local community, with local staff that believe there is still a place for a solicitor in the high street, ready to meet face-to-face with clients.
Wright Solicitors offer a wide range of traditional legal services for individuals, families and family businesses, but recognise technology offers smaller law firms a significant advantage in an increasingly competitive commercial environment.
Adopting cloud services
In 2014, Quiss Technology helped the firm adopt cloud services in a drive to improve efficiency and productivity throughout. A deciding factor in choosing us, was our strong reputation in the legal sector and experience of the wide variety of applications used by law firms.
Wright's switched to a fully managed, hosted IT solution, with their servers moved off-premise and into our data centre in Tamworth. The case management system in use at the time would not support a jump to Office 2013, so the firm has happily used Office 2010 for the last two years.
The private cloud solution we developed for Wright's, offered a scalable environment, built on infrastructure dedicated only to their business. This ensured they could exploit all the advantages of cloud services, without the data location issues that deter some firms from making the move.
Always thinking of customer service, Wright's engaged our services on the understanding we would implement the entire system rollout, server uplift and new equipment install over a weekend to keep disruption to a minimum.
Integrating two new offices in Bewdley proved relatively simple, thanks to the hosted solution, requiring nothing more than new equipment and an internet connection.
The internet connection unfortunately delivered neither the speed nor capacity needed. The two offices, although only a few hundred yards apart, require close collaboration between the respective teams and share reception duties.
Hosted telephony solution
When discussing the necessary upgrade to the internet connection, we also suggested VoIP would help improve productivity and efficiency. Calling one number rings phones in both offices, with external calls easily transferred between the offices and calls between colleagues in different offices being cost free, regardless of length.
To ensure the internet connection was suitable, we arranged new fibre connections, which delivered not only an impressive download speed, but the fast upload speeds and quality needed for a high-quality VoIP solution.
Hosted telephony is a smart move for many reasons, but the business continuity aspect should not be overlooked. In the event of being unable to access their offices, Wright's can work from any location, make and receive calls with the same number and minimise disruption to their customers.
Proactive advice
Wright's concentrated on legal work, with everything working as it should and our helpdesk engineers handling any issues. However, an important aspect of our role as a managed IT services provider, is to understand the impact new technology might have on our clients.
Unfortunately, the arrival of new technologies rarely coincides with contract renewal dates. We recognised one such improvement for Wright's would be to switch from Office 2010, to the latest version of Microsoft Office 365, adopting more cloud-based services.
There are similarities between a hosted Office 2010 solution and Office 365, but the additional features included, like Azure, Skype for Business and SharePoint would offer Wright's even greater flexibility for its users. There are also cost savings that make the move a good option.
But perhaps more importantly, the greater collaboration possible with SharePoint, better communication with Skype and greater resilience thanks to Azure is helping Wright's improve their customer service. And all without buying any additional services to bolt onto Office 2010 or 2013.
The switch to Office 365 was made mid-contract, with both Wright Solicitors and their clients benefiting from the efficiency and productivity gains delivered – getting more for less makes sense for every business whatever the stage of the contract.
into our data centre in Tamworth.
The case management system in
use at the time would not support a