Briefing December 2017: Legal IT Landscapes 2018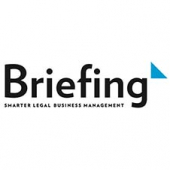 How does your firm compare to peers when it comes to investment in uncovering the seeds of game-changing innovation? What's the gap between your current levels of business process automation and the automation you think you could achieve with technologies already in the market today? And how secure do you feel in the current climate of data protection against the evolving global cyberthreat?

Briefing's flagship Legal IT Landscapes report asks IT and operational leaders at top-100 law firms how a mass of potential technology priorities are changing. Firms can easily compare and contrast their strategic choices for 2018 with the hopes and fears of the wider market. The report also includes our annual analysis of how technologies themselves compare when it comes to the likely boosts in internal efficiency and market competitiveness firms can expect.
Legal IT Landscapes 2018 includes:
· Methodology and comment from our friends at the International Legal Technology Association (ILTA)
· Comparison of technologies for efficiency and competitiveness
· Firms' attitudes and approaches to innovation
· Where firms are investing most in client connectivity and collaboration
· Roadmaps for journeys toward agile working and the cloud-based legal business
· Latest assessment of readiness for the General Data Protection Regulation.
And not forgetting – the very valuable analysis from our sponsors of the 2018 report – BOARD, iManage, NetDocuments, Tikit and Phoenix Business Solutions.