Enable Business Solutions share 5 ways automation can improve efficiency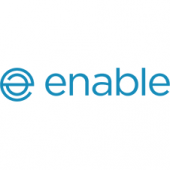 Business critical documents such as client pitches can take up a considerable amount of time and hard work. A law firm can typically spend hundreds of non-billable hours each year creating client pitches. Automation can play a huge part in improving productivity and efficiency.
By automating key documents drafting tasks and alleviating these form your pitch team, they can generate professional pitch documents quickly and easily. With document automation software, not only can you ensure your branding remains consistent, but that your content is approved and up-to-date. Smart templates, workflows and a single location for your content means there will no longer be annoying formatting issues, content is easily found and you can always been in the loop, knowing where you are in the pitch process and whose hands it's in.
Automation software for pitch documents can benefit your law firm. Here's what to look for in a good document automation system, and how automation can improve efficiency:
Workflow Management & Collaboration
With high demand and fat turn-around times, it's often important to have input from a number of people, allowing internal and external stakeholders to collaborate on each document. Workflow automation ensures there is a streamlined process from design, to approval to final delivery.
Create design quality proposal documents quickly and easily
The right software will have smart solutions that save time to allow more focus on creating a tailored pitch. Increase the marketing team's value by transforming them from being document assemblers, to strategic thinkers. Differentiate your firm with 'best in class' documents.
Respond to RFPs
What would proposal software be without the ability to respond the requests for proposals? Law firms are often asked to complete RPFs and tenders, where they are required to answer specific questions, or use pre-defines templates that don't match their branding. The best systems will allow you to search relevant content and past questions and answers finding the most appropriate response quickly, with the ability to insert the information in to any template, tables or as plain text.
Analytics, Reporting and Notification
How can you improve your pitching process? Start with measuring the effectiveness of your current process. With the right automation software, recording information is easy. You can use this information to manage your proposals, analyse data and report results. For example you could track:
How many marketing and BD documents have been created
Key information, such ad client, lead lawyers(s), and pitch status
Win loss ratios by team, group, office etc.
Synchronise with other content systems
Avoid duplication of effort. Maintain content in the most appropriate system such as CRM, websites and experience management systems. Structure and tag all content including experience, capabilities, quotes, images and biographies.
Our Solution
PitchPerfect provides a unique solution to these challenges faced by business development departments within law firms. Our innovative technology delivers high quality, professional looking pitch documents in a fraction of the time compared to traditional methods. PitchPerfect takes care of the layout and formatting of your templates, matching your brand guidelines, so that your team has more time to focus on valuable tasks, such as formulating winning pitch strategies.
By using Microsoft SharePoint as the CMS, PitchPerfect encourages firms to centralize their pitch content and streamline the way in which they store, manage and update their information. This then links seamlessly into Work or PowerPoint, steering clear of wizards and other applications that obstruct the flow while minimizing document corruption, and the duplication of content and effort.
Key Features
It works within the familiar environments of Microsoft Word, PowerPoint and Excel
As an optional module: an easy to use self-service (for lawyers/ attorneys) content approval system
The PitchPerfect Administrator enables you to manage your ribbon and search forms without having to roll-out a new application or pay the vendor (i.e. Enable) to make these changes
The PitchPerfect ribbon is flexible so that it can include native Word and PowerPoint features, PitchPerfect content insertion, and other PitchPerfect functions which can include bespoke functions from the organisation concerned.
The ribbon is contextual; the function buttons can appear depending ib which template is being used, i.e. Pitch, Short or Long CV/Bio, Team sheet. The function buttons can also be restricted depending on which users are accessing the systems and their access rights.
Key PitchPerfect Benefits
Create design quality proposal documents quickly and easily
Save time and allow more focus on creating a unique pitch tailored to the prospect.
Increase the marketing team's value by transforming them from being document assemblers to strategic thinkers.
Differentiate your firm from others with the speed and quality of your documents
Customisable tracking and analysis against active and historic pitches
Understand areas to adapt for best practice to help improve the success rate
Analyse win rates by region, practice, sector or fee earner
Review performance, and profitability
A variety of pitch templates built uniquely to your firm's branding
Ensure firm wide consistency
Retain and apply formatting and styles for all your content
Can be maintained and updated internally
Works directly in Word, PowerPoint and Excel
Familiar and easy to use by the business development teams but also by fee earners and secretaries
Reduce training time and resistance, as no need to learn a new system
Flexibility and ease-of-use as any other Word or PowerPoint document
Synchronise with other systems such as CRMs, websites and experience management systems
Avoid duplication of effort
Maintain content in the most appropriate system
Ensure a seamless process of content management
Logic-based, configurable searching all content
Refine searches to ensure most relevant content can be easily found
Manage large volumes of diverse content including text, images, graphics and PDFs
Respond quickly to RFPs
Accessible by any user, anywhere, on any device
Facilitate collaborative and agile working
Enable fee earners and key people to access content and documents at crucial times
Ensure only current and approved information is used
Assign tasks and deadlines
Seamlessly collaborate firm-wide
Keep track of responsibilities and deadlines
Manage and review all tasks in one place
Through automating the process of creating pitches and other supporting documents, PitchPerfect gives you more time to ficus on tailoring the pitch to meet the specific requirements of your client or prospect.
Creating pitch documents is a vital part of business development and something which should not be overlooked. Setting your firm apart from your competitors is a sure way of getting your potential client's attention. With an ever-increasing number of pitch documents being created, your firm needs to be able to produce professional, sophisticated and aesthetically pleasing pitch content quickly and effectively.
Save time, money and alleviate your team of additional stress.