Hubshare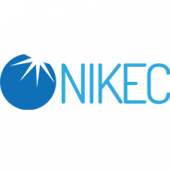 Nikec Docstore and Nikec Hub have combined to form HUBSHARE, the complete Extranet, Collaboration and Secure File Sharing Solution.
Hubshare is a powerful collaboration and secure file sharing platform that allows professionals to collaborate more effectively and more efficiently.
Hubshare maximises your business's productivity with a dynamic portal that empowers colleagues and clients to communicate and collaborate, by creating a place to share files, information, project timelines, resources and knowledge. Hubshare increases client engagement and enhances business efficiency.
The user friendly and intuitive interface allows you to create your own Hub in a few simple steps. Hubshare has enterprise level security and can be an on premise or cloud solution. With an open API Hubshare seamlessly integrates with many business systems, such as; practice management systems - for management information and project timelines, and document management systems - for one or two way document synchronisation.
Hubshare is the answer to your collaborative working needs.